An enthusiastic audience was entertained to a special show by Alford Silver Band in St Wilfrid's Church, Alford last Saturday (15 October).
Musical Director Steve Walker had compiled an ambitious programme that combined a variety of great music and humour to raise money for RAFT (the Restoration of Appearance and Function Trust), a small, independent, national medical research charity.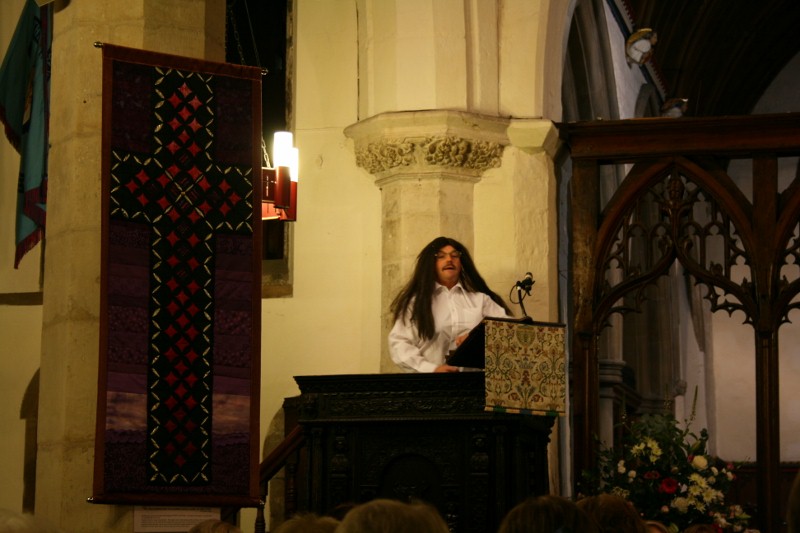 Four soloists featured in the programme. Bev Burton played the Hollies' hit He Ain't Heavy, He's My Brother on the tenor horn. Gifted young Principal Cornet Josh Wilkinson treated the audience to The Lazy Trumpeter. Mike Green made a passable appearance as actress Tara Fitzgerald to play Concerto de Aranjuez (Orangejuice) on the flugel horn from the film Brassed Off, and bass trombonist Richard Tagg was rudely interrupted by several of his band colleagues as he played The Bare Necessities and ended up chasing Steve Walker out of the church with his trombone!
Gifted 16 year old drummer Lewis Knight also thrilled the audience with a virtuoso drum solo in Choral and Rockout, a great end to the first half of the show.
"It was an excellent evening's entertainment," commented show organiser Mike Green. "Everyone who attended thoroughly enjoyed themselves. Sadly, the audience figures didn't match aspirations due to competing events, but evenso, we raised £600 for RAFT, and that's £600 they otherwise wouldn't have. Lincolnshire people have benefited greatly from the research RAFT has undertaken, so it's nice to give something back."
Further information about RAFT can be obtained from the charity's website – www.raft.ac.uk
Further information about the band including details of its remaining programme for 2011 can be obtained from the band secretary, Jane Taylor via 01507 466330, or via secretary@alfordsilverband.co.uk or from the band's website: www.alfordsilverband.co.uk